Since 1857, St. John's Evangelical Lutheran Church has been anchored in the city of Albany and living out our mission: Worship God, Serve Faithfully, Reach Out.
In the fall of 2016, the membership of St. John's voted to sell our historic building at 160 Central Avenue (now the home of Capital District Latinos) in order to more faithfully use our resources in service and ministry to our community. In 2017, weekly worship services and daily operations were relocated to the chapel campus at St. John's Cemetery at 303 Sand Creek Road in the town of Colonie.
In April 2023, emerging from an extended period of transition and the COVID-19 pandemic, St. John's voted to call the Rev. Josh Evans as our new pastor, now looking boldly and confidently ahead to its future in ministry.
Trusting in the extravagant grace of God that sets us free, we affirm the sacred worth and dignity of our siblings in Christ – of all sexual orientations, gender identities and expressions, racial and ethnic identities, ages, abilities, and socio-economic statuses.
We confess the church's complicity in systems that harm God's people, including homophobia and transphobia, sexism, racism and white supremacy, and ableism.
Together, as a community of Jesus followers, rooted in grace, we commit ourselves to the work of racial equity and anti-racism and to confronting and dismantling all systems of injustice and oppression in all we do and say.
Learn more about ReconcilingWorks and what it means to be a Reconciling in Christ congregation.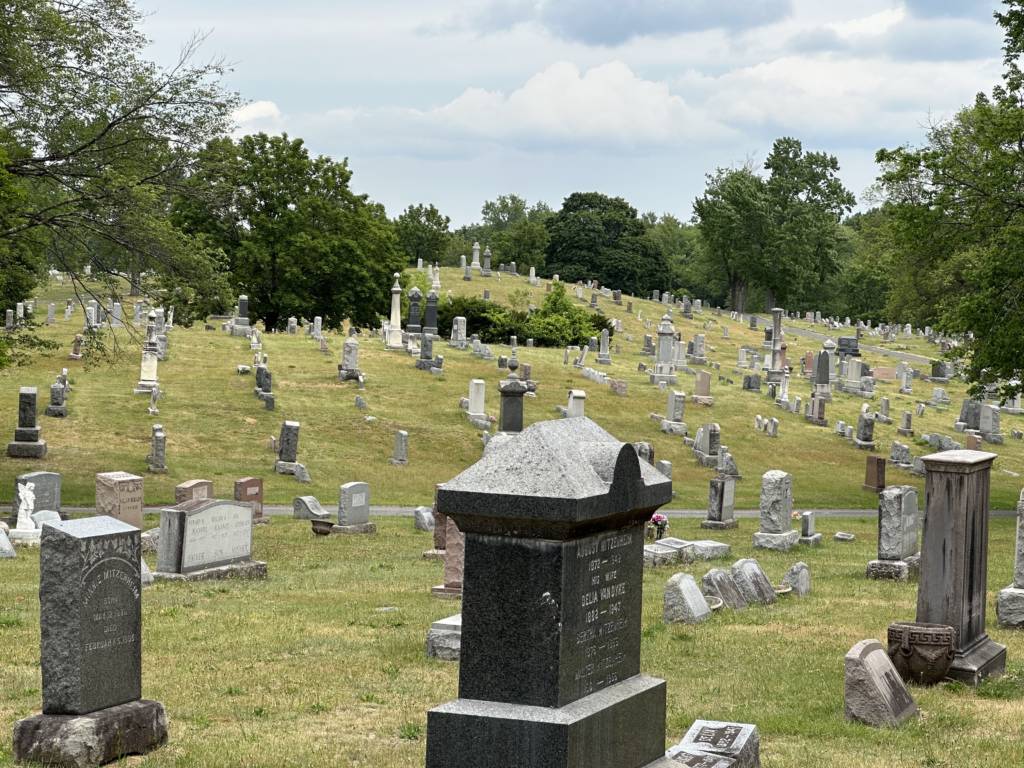 St. John's Evangelical Lutheran Church and Cemetery is located on the original and ancestral homelands of the Mohican, Haudenosaunee, and Schaghticoke peoples, and we give thanks for their presence here since time immemorial.
We also wish to acknowledge and honor all our Indigenous siblings who have and continue to call this land their home.
Learn more about the practice of land acknowledgments and the ELCA's office of Indigenous Ministries and Tribal Relations.
What's up with the eagle?
Our eagle logo comes from the traditional symbol for St. John the Evangelist, the traditional author of the fourth gospel attributed to his name, as well as our parochial namesake.
Our monthly print newsletter is The Eagle with a weekly email supplement affectionately known as The Eaglet. The ambo (pulpit/lectern, pictured to the left) in the sanctuary in our chapel building is also cast in the form of an eagle in homage to our patron saint.